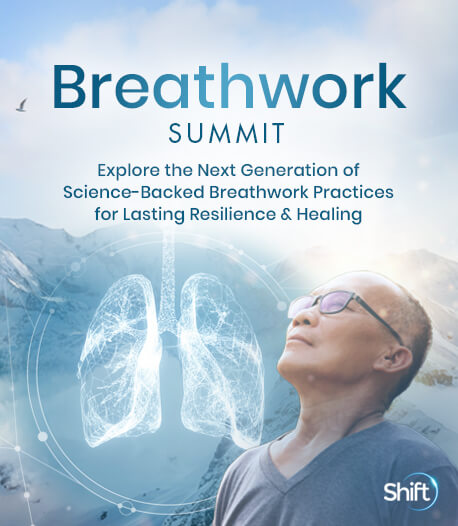 Program & Replays
Breathwork as a Form of Soul Retrieval
Broadcast on January 11, 2023
With Steph Magenta
Hosted by Jessica Dibb
Breathwork, when safely facilitated, can support you in the reclamation of your wellbeing. In this session, Steph Magenta will talk about her work, why safe practice is important, what safe practice actually is, and explore the ways in which you can use your breath to help regulate your nervous system and return to inner peace.
In this session, you'll discover:
Increased self-awareness through increased breath awareness
How to manage the nervous system
An effective 15-minute guided calming breathwork meditation
The opinions expressed here are those of the author/presenter and are not representative of Shift Network employees, customers, or other presenters.
Love this Speaker and What They Have to Say?
It can be yours to keep... forever.
Get lifetime access to the summit and bonus material by upgrading now!
UPGRADE HERE
Steph Magenta
Co-Founder of Integrative Breath
Steph Magenta is a breathwork facilitator and teacher, shamanic practitioner, and advanced Oxygen Advantage facilitator. She is the founder of UK-based Seven Directions® Breathwork and the co-founder of Integrative Breath, two training programs proudly certified by the GPBA (Global Professional Breathwork Alliance).
Steph places great importance on the integration aspect of any somatic practices which have the potential to elicit significant change or breakthrough for the person experiencing the work.
Steph's background in substance misuse and addiction research inspired her three-decade career in health and wellbeing, from running her own juice bars and plant-based cafes to establishing healing centers and her own breathwork training programs. 
She is passionate about healing through somatic practice, which informs her grounded, heart-centered, and trauma-aware approach to the practice of breathwork. She is an award-winning proponent of sexual freedom advocacy, has trained in Dr Betty Martin's Wheel of Consent, and is currently training in TRE® (Trauma Releasing Exercises).
On a personal level, Steph's extensive work with plant medicines, embodiment therapies, and talk therapies has transformed her life. Having converted her own suffering into her superpowers, she is now happy to take her place as a wise elder in her communities. She is an advocate of cold exposure, clean eating/detox protocols, core strength training, breath awareness, and nervous system regulation as a route to ongoing health and wellness.