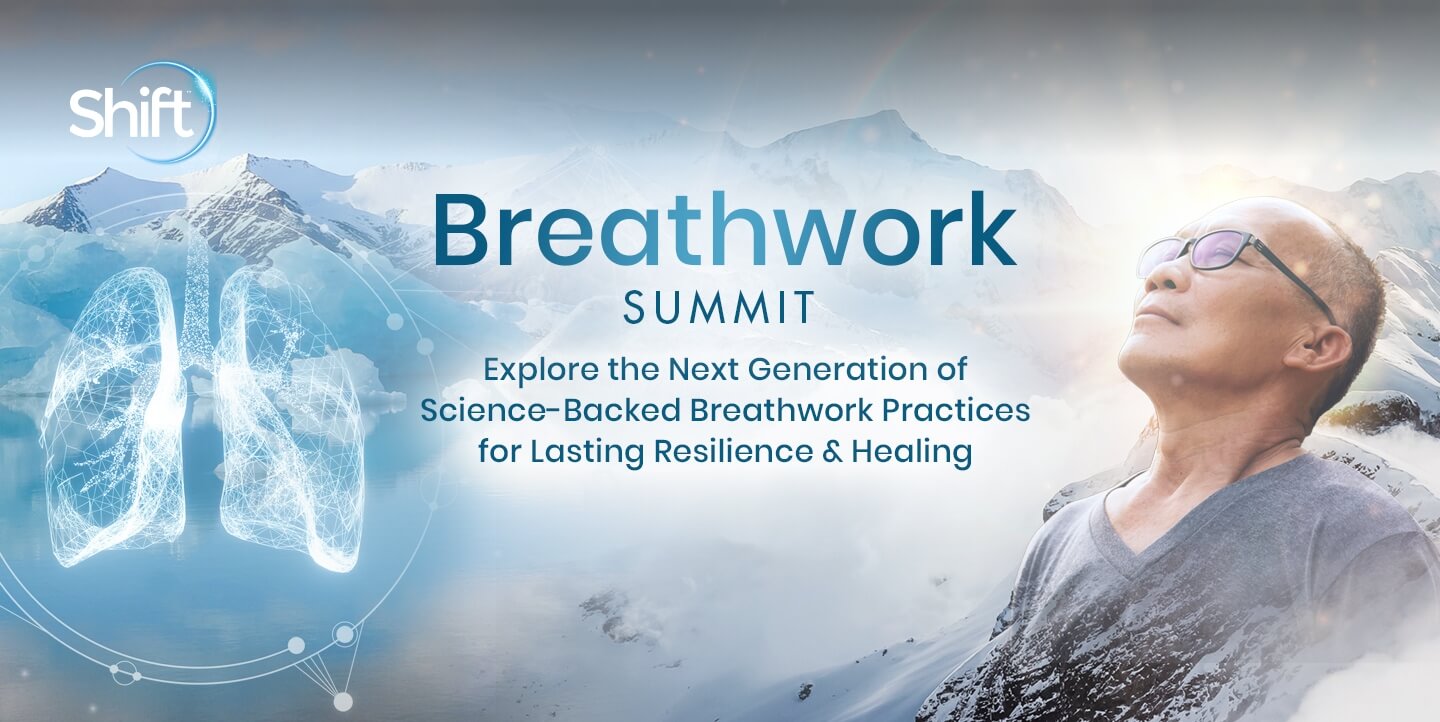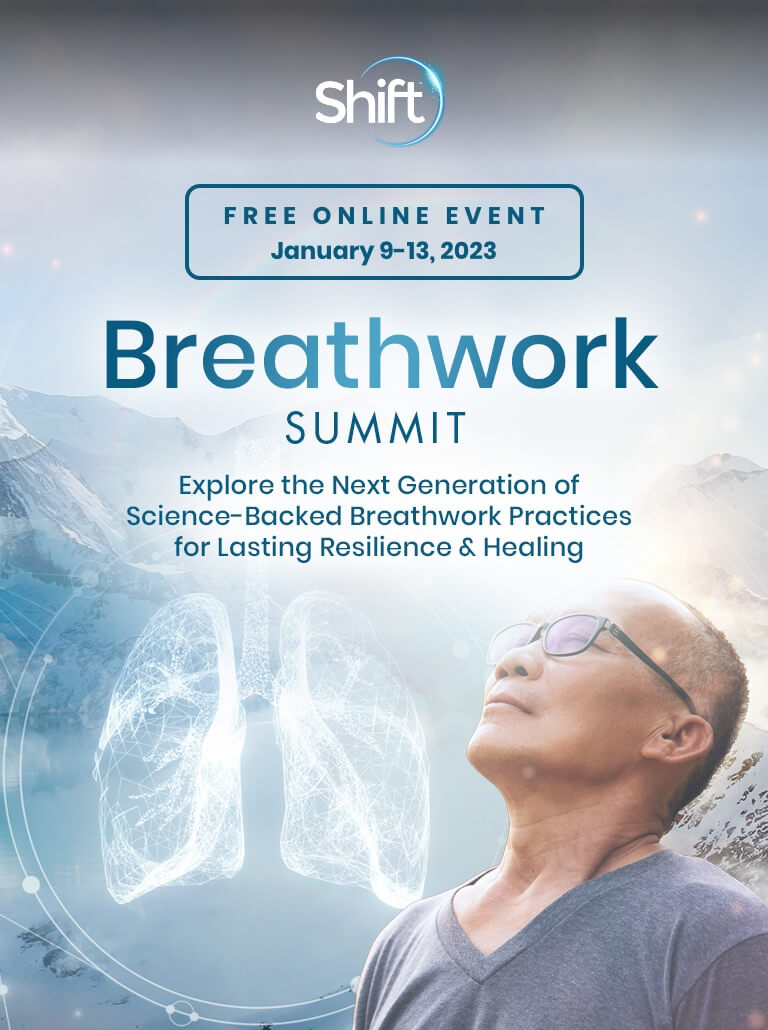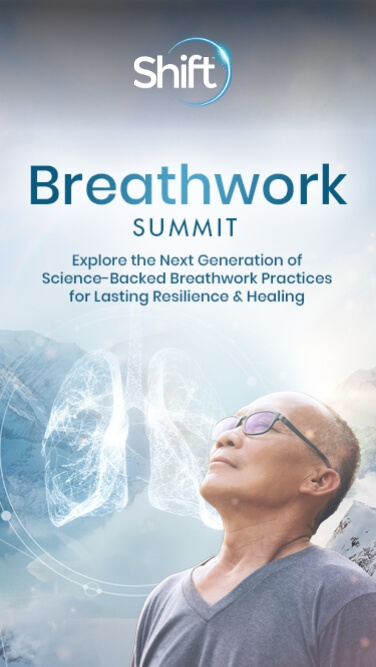 Thank You for Registering!
The live event is over. However, we've sent you two recordings from this amazing series — for FREE!
Here's What You'll Receive WITH YOUR UPGRADE:
The Breathwork Wisdom Collection 2023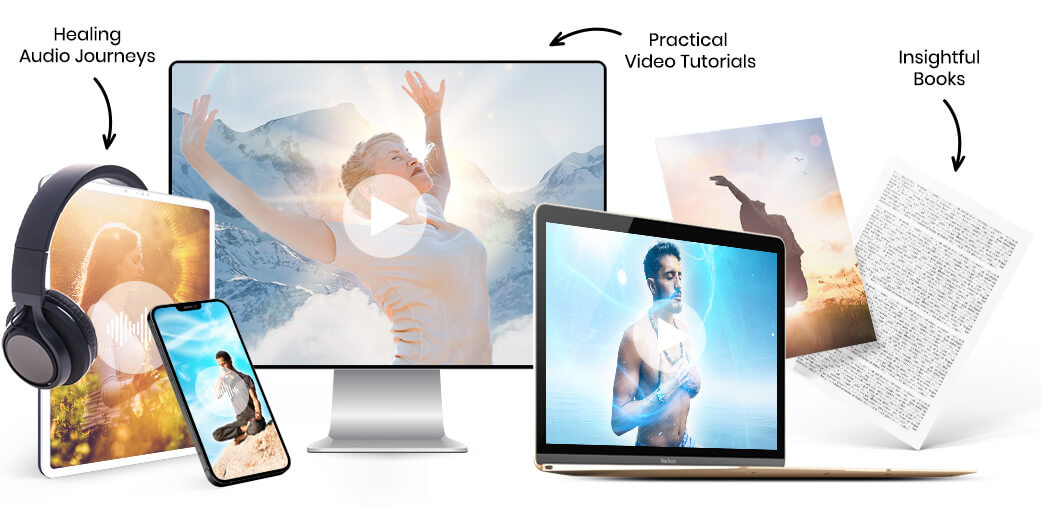 You'll receive INSTANT and ongoing access to stress-relieving and healing breathwork practices that are only available in the Breathwork Wisdom Collection 2023:
| | |
| --- | --- |
| | Streaming Videos of EVERY session in the Breathwork Summit series – watch on any connected device |
| | Audio Recordings of EVERY session in the Breathwork Summit series – listen on any connected device |
| | PDF Transcripts of each session – to refer back to, follow directions, take notes, highlight, and search for keywords |
| | Your BONUS PACKAGE of THIRTEEN bonuses contains 3 exclusive 90-minute master practicum seminars, popular Shift course samplers, audio books, meditations, and supplemental tools that will guide you deeper into your practice (already a $500.00 value!) |
You'll receive INSTANT ACCESS to these BONUSES when you act NOW: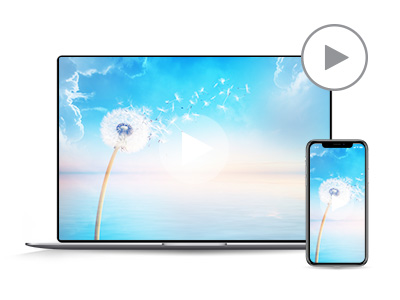 Breathe Through Challenging Emotions
A 90-Minute Master Practicum With Zee Clarke
During this 90-minute master practicum created exclusively for The Shift Network, you'll discover how specific breathing techniques can be used to manage an array of challenging emotions — including overwhelm, frustration, anger, anxiety, self-doubt, grief, and fatigue. The practice will end with a restorative Tibetan singing bowls sound bath to balance your brainwave frequencies, heighten your intuition, and relieve stress.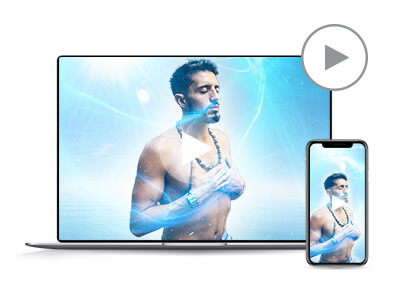 Relieve Stress With Biodynamic Breathwork
A 90-Minute Master Practicum With Giten Tonkov
In this 90-minute master practicum created exclusively for The Shift Network, you'll be gently guided to use the six elements of biodynamic breathwork — breath, movement, touch, sound, emotions, and meditation — to release physical tension and residual effects of past emotional trauma. You'll also apply the method of pendulation to identify places of safety that can be accessed in the physical body during sessions.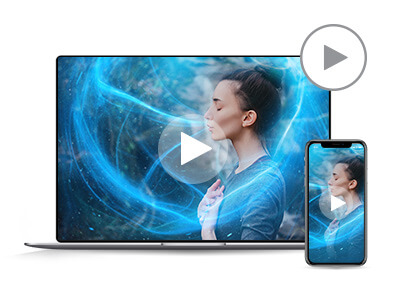 Optimize Your Breath Intelligence to Increase Resilience
A 90-Minute Master Practicum With Ela Manga
In this 90-minute master practicum created exclusively for The Shift Network, you'll explore fundamental principles of energy management utilizing the "energy zone map," thereby gaining insight into your unique stress patterns. You'll also experience a guided breathwork exercise that will demonstrate five keys to optimizing your breath intelligence to increase resilience — inner-sight, flex-attention, inten-sation, open-hearted resilience, and joyful courage.
Choose Freedom & Abundance
A 60-Minute Video Session With Scott Schwenk
The world would have us believe that outward circumstances are causing our problems, keeping us stuck in patterns of scarcity, worry, and contraction. But you can upgrade your thinking to claim deeper freedom and greater alignment with abundance — by using breath, meditation, and key principles of internal alchemy to redirect your thoughts and actively shape and direct the creative power of life.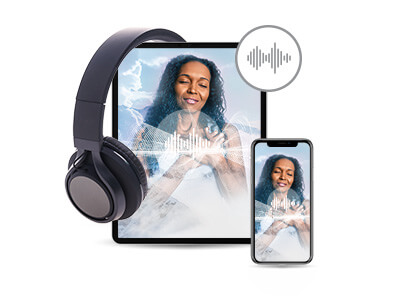 Harmonize Your Energy Field
A 20-Minute Audio Session From Shamir Chadha Singh
This 20-minute audio experience will take you through various sound elements, and support you in clearing fragmentations so you can harmonize your energy field. It is ideal for using along with breath practices, during meditation, or just for relaxing. If you feel scattered or drained, you can use this sound journey to reset and balance your aura.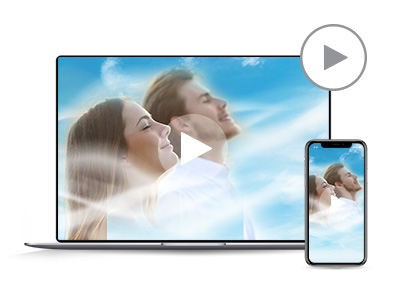 Tap Into Your Unconscious Knowing
A 30-Minute Video Session With Jesse Coomer
This listening exercise creates a powerful connection between your conscious and unconscious selves, by leveraging your awareness and breath so you can go within to find the answers you seek. It's a powerful yet safe way to form a deeper connection within yourself so you can tune in to your inner truth/compass, and gain clarity on what you already know.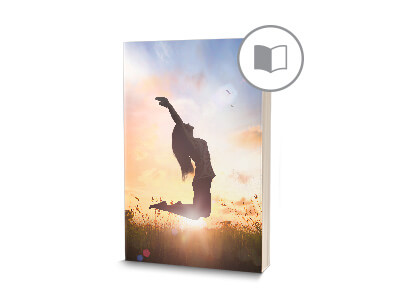 Claim Robust Vitality
A Lifestyle Ebook From Julian DeVoe
Robust vitality is a comprehensive approach to healthy eating and holistic living, moving from scientific, secular insights to practical, ancient traditions in a playful yet rigorous way. Addressing mind, body, emotions, and spirit, this comprehensive, 239-page ebook provides techniques for staying physically fit and healthy, eating well, mitigating stress, balancing energy and emotions, and communicating clearly in a fast paced world.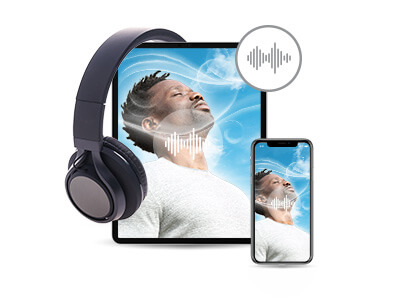 The Six Bridges CD by COHERENCE
Four 15-Minute Guided Audio Sessions From Stephen Elliott
Coherent breathing is a modality in which you breathe at a specific frequency with consequent depth while consciously relaxing your "bridges" — muscle groups that control the face, the tongue and throat, the hands, the diaphragm, the pelvic floor or perineum, and the feet. The resulting relaxation increases blood flow throughout the body, causing a dramatic shift in psycho-physiology, thereby shedding internal tension that inhibits both body and mind.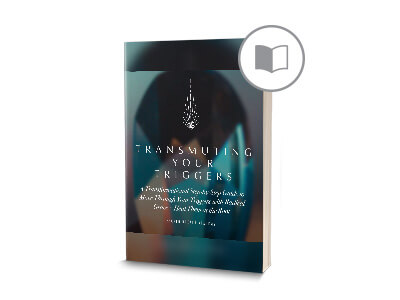 Transmute Your Key Triggers
An Ebook From Kaya Leigh
Your triggers exist to illuminate what remains to be healed or integrated within you. This 8-step guide can help you heal them at the root — includes step-by-step instructions for uncovering subconscious limiting beliefs, getting in touch with your key triggers, and discovering and healing core wounds plus the unhealed aspects of your deeper self. With these tools, you can consciously choose your response and find power and resilience even where you've previously been frozen or stuck.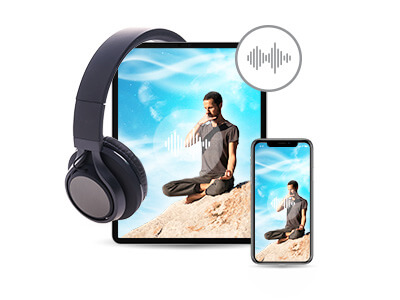 Expand Your Breath Awareness
A 15-Minute Audio Breathing Practice From Steph Magenta
Enjoy this 15-minute guided audio breathing practice to expand your breath awareness, and down-regulate your nervous system — taking yourself out of stress and into a more calm and peaceful place, so you can enjoy moments of ease, joy, happiness, and anxiety relief.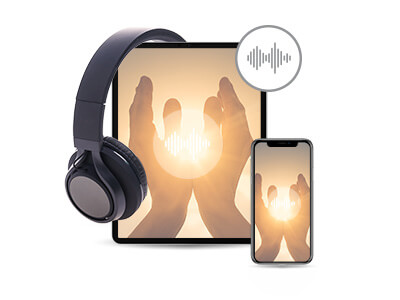 Connect With Your Ancestors
A 20-Minute Audio Meditation From Caroline Stewart
Tap into the ancestral wisdom that is present for you at all times with this guided audio deepening breath practice. You are guided into the heart space of connection, where you discover the gifts that are available to you — joy, ease, openness, excitement — through the wisdom of your ancestor allies.
Talk to Your Body Via Your Breath
A 20-Minute Audio Meditation From Lisa McNett
In this guided audio meditation you'll use the breath to connect with a sensation in the body to discover what it needs. You'll explore movement, sound, visualization, and breath. Calm your mind, release stress, and connect with your body's inner wisdom.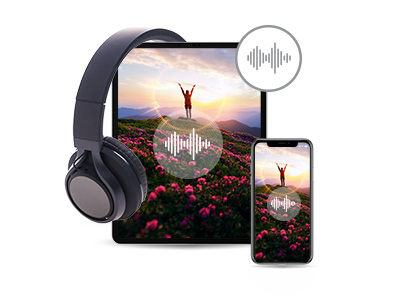 Express Your Highest Purpose
2 Audio Meditations From Ashanna Solaris & Dana Dharma Devi DeLong
In these two powerful guided audio meditations using music and mantras, you'll call upon the Divine Mother Ananda Ma, mother of bliss and peace, to activate your full potential, awaken your true gifts and empower yourself, opening all seven chakras and activating your DNA so you can express your next level of embodied service.
You'll receive ALL of these bonuses PLUS access to the video and audio recordings and transcripts of every series session — increasing your body's energy, while bringing more peace and conscious fluidity to your mind.
Unlock a Powerful Portal to Energize Your Body & Calm Your Mind
The body is naturally fluent in breath — it's the automatic language that functions completely outside of the mind's overt interference.
We breathe in and breathe out, keeping ourselves alive via an involuntary bodily function that repeats on average somewhere between 17,000-23,000 times per day without our conscious involvement.
And yet… when we explore the practice of conscious breathing with intention and attention, we open up a whole new world of healing rejuvenation and expanded awareness.
Breathwork is a multilayered, nuanced practice that goes way beyond taking intentional inhalations to center your mind for meditation.
In addition to offering proven, science-backed modalities shown to reduce stress and increase energy in the physical body, breathwork also provides a safe portal to explore and integrate altered states of consciousness.
Leading-edge healers and teachers have demonstrated the complex benefits of simple approaches that help transmute trauma… awaken love and prosperity… energize your brain... and connect you with higher frequencies, helping you experience life as a more unified being.
The Breathwork Summit series brings you the latest conversations on conscious breathing from around the globe. The multitude of breathwork practices will equip you to add greater agency to your daily self-care routine. You'll explore ancient and leading-edge practices… understand the science and research behind how they work… and follow guided exercises that bring these techniques to life.
You'll also experience a practice introducing the 6-element integrative approach of Biodynamic Breathwork and Trauma Release (BBTRS)… and an exercise that will explore multidimensional modalities and traditions of breathwork in connection with the voice, chanting, and mantra. You'll also discover "The Bridge," a 6-step process using the breath as a tool to connect fragmented pieces of yourself.
This is your opportunity to return regularly to guided breathwork practices centered around stress reduction and relaxation techniques…
… as well as centering meditations and practices that increase your capacity to achieve and maintain equilibrium, plus other transformational breathing techniques offered by experts in the field.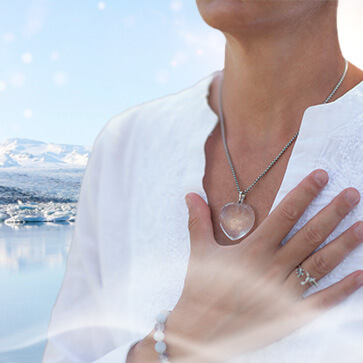 When you purchase the entire Breathwork Wisdom Collection 2023, you'll not only have access to a wide array of practical, real-world information… you'll also own a library of specially curated bonuses to help you continue this integration journey at your own pace.
This illuminating bonus collection — containing THIRTEEN bonuses in total — also includes THREE exclusive 90-minute master practicums:
The first will lead you through eight(!) guided experiences showing how breathing techniques can be used in the moment to manage specific challenging emotions — including overwhelm, frustration, anger, anxiety, self-doubt, grief, and fatigue.
The second will offer a 60-minute guided meditation to demonstrate how the 6 elements of BioDynamic Breathwork— breath, movement, touch, sound, emotions, and meditation — can be used to release many layers of physical and emotional tension.
The third will introduce you to an energy zone map that defines particular stress patterns, and offer a guided meditation to explore inner-sight, flex-attention, inten-sation, open-hearted resilience, and joyful courage as the 5 keys to optimizing resilience through the practice of breath intelligence.
With this invaluable resource you can turn to time and again, you'll discover:
Here's What You'll Receive:
The Breathwork Wisdom Collection 2023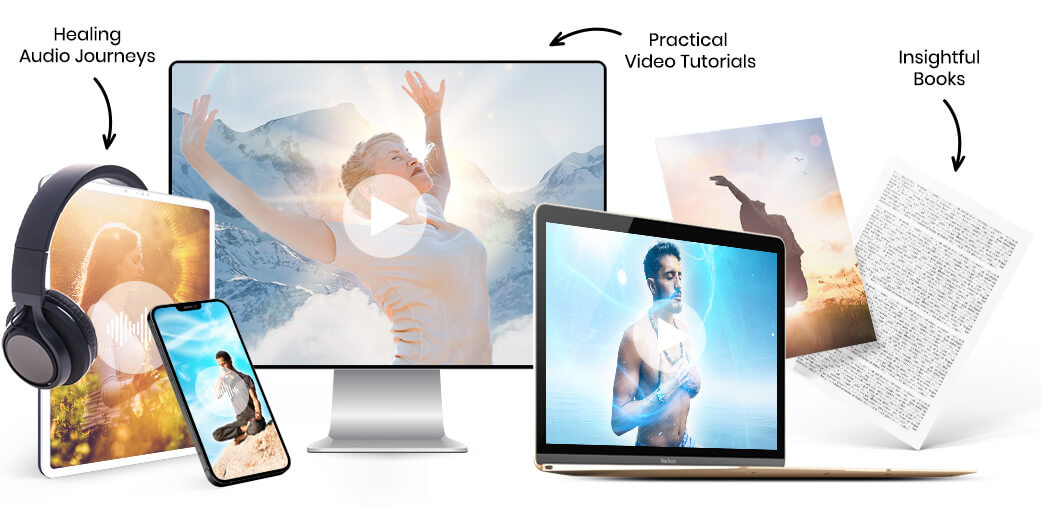 This package gives you the opportunity to receive INSTANT and lifetime access to:
OUR 100% GUARANTEE MEANS NO RISK TO YOU!
When you upgrade today, your purchase is backed by our complete money-back guarantee. If for any reason at any time within 30 days you decide the Breathwork Wisdom Collection 2023 is NOT right for you, just visit our Customer Service Center and request a refund. We'll cheerfully refund your payment in full within five business days.