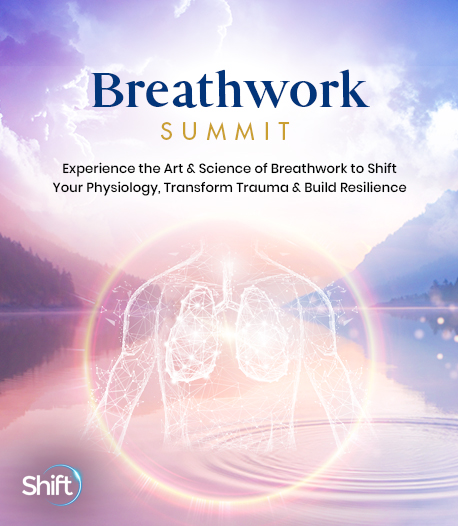 Program & Replays
The live summit is over. However, you can still get the recordings and transcripts of all the summit sessions. Upgrade to receive unlimited access to the inspiration, resources, and powerful practices presented by the experts featured in the Breathwork Summit series.
In this life-enhancing series, you'll be guided through trusted ancient and leading-edge techniques that allow you to access transcendent states quickly, expanding your capacity to roll with life's daily stressors. You'll also learn ways to widen your window of tolerance, downshifting from states of hyperarousal so you feel more centered, grounded, and empowered.
Our pioneering speakers offer insights on the myriad functions of the breath — from the latest neuroscience around conscious breathing to methods for transmuting trauma, awakening love and prosperity, and connecting you with higher frequencies, helping you experience life as a more fully integrated being.
Thank you for joining us for this groundbreaking and practical series — we hope you feel empowered to become a valuable resource in your own healing!
Enjoy this special series!
02/07/2022 5:00:00 PM
02/08/2022 5:00:00 PM
02/09/2022 5:00:00 PM
02/10/2022 5:00:00 PM
02/11/2022 5:00:00 PM
Support