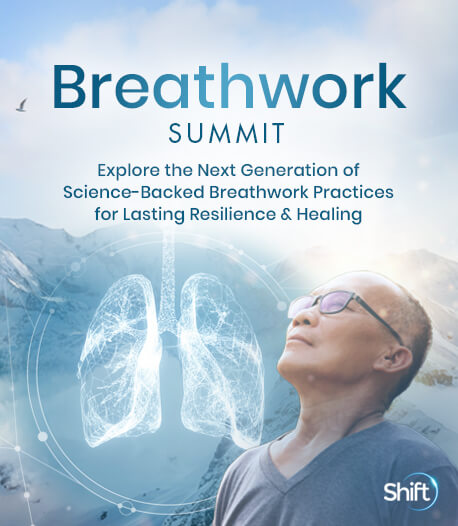 Program & Replays
The live summit is over. However, you can still get the recordings and transcripts of all the summit sessions. Upgrade to receive unlimited access to the inspiration, resources, and powerful practices presented by the experts featured in the Breathwork Summit series.
In this groundbreaking series, you'll be guided through a vast framework that distills the breath traditions of various shamanic, Indigenous, and traditional cultures into a single cross-cultural body of knowledge.
Our expert speakers will be offering insights on the myriad functions of the breath — from the latest neuroscience around conscious breathing to effective ways you can combine breathwork with somatic therapy, mindfulness, and organic conscious movement to energize the body and transmute stress.
You'll discover what constitutes "safe" breathwork practice, and the ways in which you can use your breath to help regulate your nervous system and return to inner peace…
… plus who's qualified to offer breathwork professionally, and how ethical practice is monitored in this burgeoning and diverse field.
Thank you for joining us for this highly experiential and practical event. We hope you feel empowered to become a valuable resource in your own healing!
Enjoy this special series!