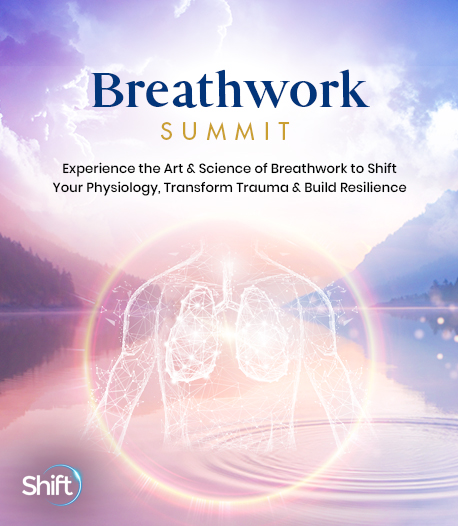 Program & Replays
The Spiritual Gift of Breathwork
Broadcast on February 10, 2022
With Markus Ray & Sondra Ray
Hosted by Dan Brulé
The liberation breathing Sondra and Markus Ray practice helps people make a deep connection with their spiritual source, and receive blessings from the Divine directly through full and consciously directed breathing. They ascribe this connection to the Divine Mother, the aspect of creation that is manifested in the physical universe. Breathwork is for people who may not be so focused on their spiritual life, but through deep connected breathing can't avoid contact with essential source energy.
In this session, you'll discover:
How the rebirthing process launched the modern breathwork movement in the 1970s
The link between birth, breath, consciousness, and relationships
The spiritual purpose and the divine source of liberation breathing
The opinions expressed here are those of the author/presenter and are not representative of Shift Network employees, customers, or other presenters.
Love this Speaker and What They Have to Say?
It can be yours to keep... forever.
Get lifetime access to the summit and bonus material by upgrading now!
UPGRADE HERE
Markus Ray
Artist, Writer, Teacher
Markus Ray earned a master's of fine arts MFA in painting. Also a writer and a poet, he brings spirituality and sensuality together in these mediums of expression. He is a presenter of the profound modern psychological/spiritual scripture, A Course In Miracles. He studied with his master, Tara Singh, for l7 years, in order to experience its truth directly. His spiritual quest has taken him to India many times with Tara Singh and Sondra Ray, where Muniraj, Babaji's foremost disciple, gave him the name Man Mohan, "The Poet who steals the hearts of the people."
In all of his paintings, writings and lectures, Markus creates a quiet atmosphere of peace and clarity that is an invitation to go deeper into the realms of inner stillness and beauty. He teaches along side of Sondra Ray, and many have been touched by their demonstration of a holy relationship in action. He also paints iconic images of the masters while his twin flame, Sondra Ray, teaches and instructs the people.
Sondra Ray
Spiritual Teacher, Author, Rebirther, Lecturer, & Healer
Sondra Ray is known as one of the most dynamic spiritual leaders of our day. She is recognized throughout the world as a spiritual teacher, author, rebirther, lecturer, and healer, with a renowned expertise in the area of relationships. Ray was launched into international acclaim in the 1970s as one of the pioneers of the rebirthing experience. She has trained thousands of people all over the world in the rebirthing process, and is considered one of the foremost experts on how the birth trauma affects one's body, relationships, career and life. As she puts it, this conscious connected breathing process produces extraordinary healing results. By taking in more life force through the breath, limiting thoughts and memories, which cause problems and disease, are released.
Now Sondra Ray has taken rebirthing to a new level of effectiveness by invoking the Divine Mother energy into the breathing sessions. Her new expression of this process is called Liberation Breathing®. Often ordained as the "Mother of Rebirthing," Sondra created and teaches various seminars, including her most popular Loving Relationships Training®, the LRT®. This training has helped thousands of people get clear on their relationships by explaining common negative family patterns, and by dissolving these patterns through applying practices of Liberation Breathing® and creative thought. Ray has taken these seminars and trainings across the globe to countries such as England, France, Spain, Italy, Germany, Iceland, Ireland, Poland, Sweden, Estonia, Russia, New Zealand, Australia, Singapore, Bali and Japan. She also takes groups to India, Bali and Iceland for annual pilgrimages.