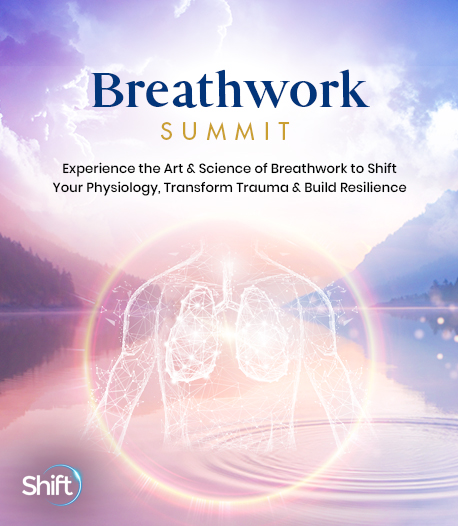 Program & Replays
Learn Holographic Breathing and Experience Its Holographic Nature
Broadcast on February 07, 2022
With Martin Jones
Hosted by Dan Brulé
Martin Jones talks about the energetic and holographic nature of Holographic Breathing, and then offers a guided meditation. He'll help you understand the holographic relationship of your body and brain to the Earth, your higher self, and Universal energies.
In this session, you'll discover:
How to do Holographic Breathing
Ways to experience the holographic nature of Holographic Breathing
A systematic practice for Holographic Breathing
The opinions expressed here are those of the author/presenter and are not representative of Shift Network employees, customers, or other presenters.
Love this Speaker and What They Have to Say?
It can be yours to keep... forever.
Get lifetime access to the summit and bonus material by upgrading now!
UPGRADE HERE
Martin Jones
Founder of Holographic Breathing, Breathworker, Craniosacral Therapist
Martin Jones started meditating and giving healing sessions in the 1970s, and later started the Lotus School of Tai Chi, Chi Kung, and craniosacral therapy. His life was going well until he contracted neurological Lyme disease in the mid-90s, and was nearly bedridden by 2002. One day while meditating, he experienced a huge release of energy. This awoke a cellular memory, and he started to breathe in a new way. His lips were pulled together and his tongue was touching the roof of his mouth. With his lips still closed, his jaw was gently opening when breathing in and closing when breathing out. As this happened, a wavelike motion and energy spread through him, it felt as if every cell had started to breathe. This also opened through his brain, connecting him with his higher self and Universal energies. He called this breathing Holographic Breathing, and he used this technique to heal himself from Lyme disease. He is now healthy and no longer tests positive for Lyme.
He has taught Holographic Breathing and the healing system that unfolds with this breathwork ever since. There are free webinars and videos to learn this technique from his website.