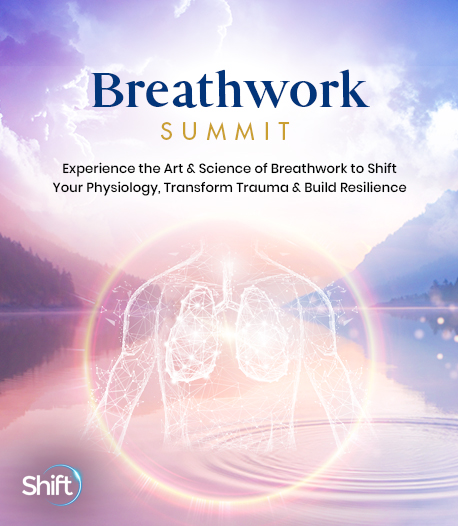 Program & Replays

Breathe Into Breakthrough: Laying the Groundwork to Start and Sustain Change
Broadcast on February 10, 2022
With Elizabeth Borelli, PCC, RYT200
Hosted by Dan Brulé
The human brain was built to be distractible, as a way of keeping you safe. There was a time when walking to the watering hole alone was a matter of life and death. These days that's rarely a problem, yet we're still so distractible! Learn with Elizabeth Borelli how and why it's critical to train yourself to focus your attention to align with your goals. If you don't do that, you're likely to get derailed before you reach them.
In this session, you'll discover:
Why it's so hard to initiate a change plan, or to stay motivated once you do
A breath and movement exercise to maximize everyday brain performance
Breathwork is the gateway to managing thoughts and emotions that derail your change plans
The opinions expressed here are those of the author/presenter and are not representative of Shift Network employees, customers, or other presenters.
Love this Speaker and What They Have to Say?
It can be yours to keep... forever.
Get lifetime access to the summit and bonus material by upgrading now!
UPGRADE HERE
Elizabeth Borelli, PCC, RYT200
Professional Development Mindset Coach, Speaker, & Author
Elizabeth Borelli combines her years of experience in ICF-accredited executive and leadership coaching, and RYT® 200 training, into a unique mind-body approach to personal growth and professional development. She combines proven stress reduction practices with coaching tools for developing the confidence, focus, and resilience her clients need to break through the thought traps of not-enough-ness.
Clients are motivated to see beyond their limiting beliefs and to use a co-created strategic roadmap as they move through a proven process Elizabeth gleaned from coaching hundreds of mid-career professionals through successful transition. She supplements her coaching programs with ongoing support, using tools proven to increase focus and clarity, quiet the voices of self-doubt, and build confidence. In short, she helps her clients to navigate the ups and downs of goal setting and maintenance, using mind-body practices proven to support lasting change.
Elizabeth's new book Breathe into Breakthrough: A Fresh Approach to Building Focus, Positivity and Resilience, includes a separate workbook. Based on the highly successful professional development program, this book provides the tools to self-assess, manage, and moderate stress response as the foundation for achieving one's highest potential. Her popular online Breathe Into Breakthrough workshops are a great way to learn breath-based stress reduction practices in just 10 days, 10 minutes a day, no yoga pants required!