Featured Speakers:
(click photo to learn more)

Ayo Handy-Kendi, the Breath Sékou

Rollin McCraty, PhD

Dr. Ela Manga

Richard Rudd

Professor Stephen W. Porges

Giten Tonkov

Kathleen Booker

Niraj Naik

Dr. Katie Hendricks

Dr. Dan Siegel

Davina MacKail, BA Hons, RGN

Jessica Dibb

Sondra Ray

Samantha Skelly

Chauna Bryant

Sage Rader

Martin Jones

Angel Acosta, PhD

Kimberly Ann Johnson

Jim Morningstar, PhD

Stephen Elliott

Priyanka Moonbeam

Michael Stone

Katia Boustani

Julia Mikk, BCST

Baba Oludare

Elizabeth Borelli, PCC, RYT200

Chris Luttichau

Chetana Barkan

Roberto E. Suarez

Jesse Coomer

Christabel Zamor, MA

Angell Deer

Julian DeVoe

Dr. Judith Kravitz

Richie Bostock

Rebecca Dennis

Jon Paul Crimi

Binnie A Dansby

Scott Schwenk

Angelina Saunders

Markus Ray

Dr. Shirley Telles

Mireya Alejo Marcet, MA, MFT

Dr. Rae Riedel

Dr. Belisa Vranich

Shane Saunders

Jennifer Patterson
With Hosts: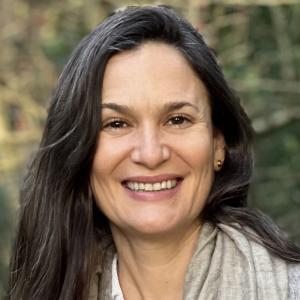 Lisa de Narvaez
Founder of BLISSPOINT™, Consciousness Teacher, Coach, and Breathworker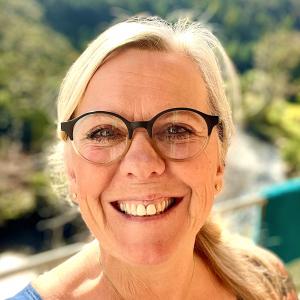 Steph Magenta
Co-founder Integrative Breath Facilitation Training Program, Trauma-Informed Breathwork Facilitator, and Licensed Bodywork Therapist
Guest Host: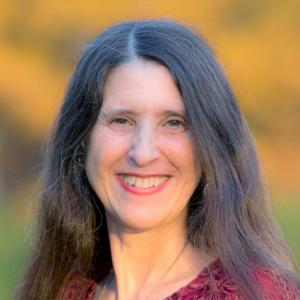 Jessica Dibb
Founder of Inspiration Consciousness School, Co-director of Global Professional Breathwork Alliance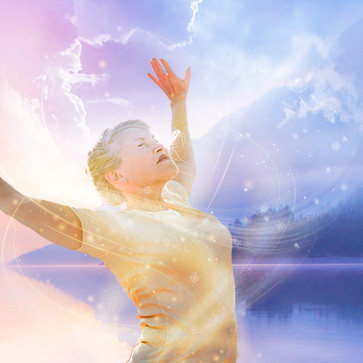 One of the great gifts of breath is that whenever your mind veers off track, conscious breathing can gently return you to stillness and serenity.
That's because the breaths you're taking right now are connected to your nervous system, your immune health, and your ability to live your life to the fullest. They're the gatekeeper to your mental and emotional states, the release valve for your traumatic experiences, and your portal to a higher state of being.
The body is fluent in breath; it's the language of metabolizing intensity and change to override negative or limiting mental programs. Explore this vocabulary with practice and intention and you can learn to self-regulate your mental and emotional states regardless of external circumstances.
Through breath, you can access inner awareness quickly, transcend limitations in consciousness, and expand your capacity to roll with life's daily stressors. You can widen your window of tolerance, downshifting from states of hyperarousal so you feel more centered, grounded, and empowered.
Change seems to be coming faster and more intensely than ever in this world. But that doesn't mean you're powerless in the face of instability. You can expand your ability to absorb whatever lies ahead, knowing that each challenge is also an opportunity to exercise the power of breath and develop greater self-awareness.
Your breath can be focused and channeled in times of need so it shifts from a subconscious action to a powerful ally. It can be your connection to spirit, your tool for facing rapid or radical changes, your pathway toward joy and prosperity, and your secret for enhancing your physical stamina.
Like a dedicated healer, the breath is always available to you — accessing it doesn't require fancy equipment or physical prowess.
The Shift Network's Breathwork Summit reveals the science, art, and power of full-spectrum breathing across a number of traditions and techniques. You'll learn the history and science behind these practices, with time allotted to actually perform them under the guidance of experienced breathwork pioneers and practitioners.
Raise the Voltage of Your Electromagnetic Blueprint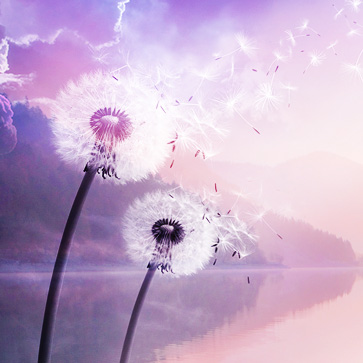 The importance and impact of conscious breathing has been understood since ancient times, and has been scientifically proven as a critical component to overall health.
The Breathwork Summit gathers legends in this field along with esteemed researchers, healers, and teachers to guide you through practical exercises you can immediately integrate into your routine.
You'll be exploring the full spectrum of traditional and leading-edge techniques — including holographic, coherent, and prana breathing — and shortcuts to help you return to the full breath. You'll understand how breath is a bridge to ancient cosmology and how a powerful shamanic breathing method can transform your life. You'll also discover tricks for managing your breath in extreme environments, allowing you to become a greater healing resource for yourself and those around you.
And you'll be in good hands with your hosts — consciousness teacher and coach Lisa de Narvaez, and Integrative Breath co-founder and lead teacher Steph Magenta.
During this rejuvenating event, you'll learn myriad ways to move through this new year buoyed by an inner source — the power of your breath — as you face challenges and embrace joy with a heightened sense of ease and inner stability.
Here's a brief sampling of what our inspiring speakers will be sharing with you...
| | |
| --- | --- |
| | Professor Stephen W. Porges will explore the polyvagal perspective of breathing as a portal to the autonomic nervous system. |
| | Rollin McCraty, PhD, will discuss the important relationship between heart coherence and the breath. |
| | Optimize your health and wellbeing using SOMA Breath with Niraj Naik​. |
| | Understand the importance of relearning how to breathe in the Breathology 101 session with Ayo Handy-Kendi, the Breath Sékou​. |
| | Use breathwork to quiet the mind with Kathleen Booker​. |
| | Giten Tonkov will guide you through BioDynamic Breathwork for trauma release​. |
| | Richard Rudd will explore breathing in the future human through Gene Keys​. |
| | Understand how breath is woven into threads of healing with Dr. Ela Manga. |
| | Glean the highlights of Dr. Katie Hendricks' four decades of breathwork​. |
| | And much more! |
Unlock Your Portal to Stability, Joy & True Inner Security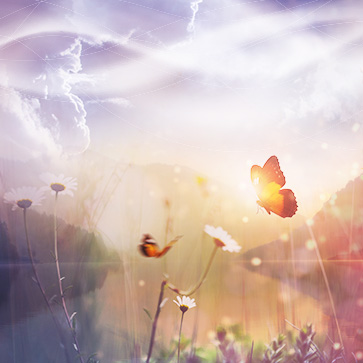 Conscious breath can help you shift gears — from operating in the sympathetic nervous system's "fight or flight" mode to feeling calm, centered, and present.
This process can occur once you understand vagal nerve stimulation, one of many breathwork techniques that has risen in popularity these past two years. You can use the aftermath of the pandemic's great uncertainty to become more trusting in the power of your breath to heal and integrate all that's been left unmetabolized.
Conscious breath is your superhighway to healing — and the speed at which you can travel is astounding!
During this online Breathwork Summit, you'll discover:
Techniques for returning to the full and free breath after experiencing breathing deviations
How to manage your breath in extreme environments
Ways to use breathwork as the foundation for starting and sustaining breakthrough changes in your life
The future of breathwork in NeuroAcrobatics™ (tuning the breath/brain/body axis for rapid self-healing)
The nature of holographic breathing and a guided holographic breathing exercise from the founder of the technique
The key benefits of coherent breathing, as well as a guided coherent breathing exercise from the technique's founder
How to become a healing resource for yourself and others in times of crisis
Methods for using breathwork to access spirit and higher consciousness
Practices that use breath to help you access your happiest self
Ways to transform your life with a powerful shamanic breathing method
The connection between breath and manifestation — and ways to breathe into an abundant life
The core root transformation that can be experienced through breathwork to help transmute trauma
And much more!
Breathwork is the healing tool that has always lived inside you… and is always fully available to you at any moment, regardless of circumstance.
Join us in this empowering event to explore, awaken, and expand this dynamic inner power.
Here's what participants had to say about previous years' Breathwork Summit…
"It is truly the most critical work in this age of the world."
I am so excited that so many powerful speakers are providing information on breathwork. It is truly the most critical work in this age of the world.
— Dylan Johnson, Eau Claire
"Fantastic event that I thoroughly enjoyed."
Fantastic event that I thoroughly enjoyed. Can't wait for the next one. So beneficial and I have learnt some fantastic tools.
— Patrick McKeown
"I left this summit having a much deeper understanding of the breath and how to explain the difference between breathwork and meditation to my clients."
I love that there was an entire summit devoted to the breath. You often hear in guided meditations to follow your breath, but I left this summit having a much deeper understanding of the breath and how to explain the difference between breathwork and meditation to my clients. The speakers were very knowledgeable and inspiring. I can't wait for next year's summit.
— M. Smith, Texas
"This summit was life-changing for me particularly during the pandemic, and I want to thank you so much for making it available for free."
I was introduced to the concept of breathwork by my yoga teacher but knew very little about how it works. This summit was life-changing for me particularly during the pandemic, and I want to thank you so much for making it available for free.
— Fiona Macpherson, Edinburgh, Scotland
"These summits provide me with a source of refuge and sanity from otherwise challenging, chaotic times."
Always grateful for these summit programs that The Shift Network offers. It provides me with an enriching opportunity to learn and encounter the variety of expressions that can be taken by different healers under a similar theme. These summits provide me with a source of refuge and sanity from otherwise challenging, chaotic times.
— Zen Y, Sacramento, California
"Thank you for this beautiful experience and thank you for the information and practices!"
It was a new and positive experience, with interesting and useful information. As a young adult, stress and depression are known things for me during this pandemic time. But during the summit, I felt relaxed and I enjoyed all the sessions. Thank you for this beautiful experience and thank you for the information and practices!
— Alexandra, Romania
"I found the information really useful, and I enjoyed practicing the guided exercises during the sessions."
As an absolute beginner at breathwork I found the information really useful, and I enjoyed practicing the guided exercises during the sessions. Thanks to this summit I am now interested in attending full breathwork sessions as a form of therapy.
— Anca, Bucharest
"I really felt like I was in more than an online event. Love it."
This was a great summit, thank you so much! The variety of speakers was very broad and one could feel that they truly speak from the heart. Also the host, Kathleen Booker, was amazing! I felt really like I was in more than an online event. Love it.
— Kai Bannert, Germany
"You have given me hope and resilience."
Thank you for the generous gift of the breath seminar, which has refreshed my spirit. I felt the love from the presenters radiating into my home at this time of social distancing. You have given me hope and resilience.
— Annie Eckhart, Johannesburg
"Fantastic range of speakers who were all very generous in sharing their knowledge."
Thoroughly enjoyed this summit! Fantastic range of speakers who were all very generous in sharing their knowledge. Loved that most of the sessions I attended included practical breathwork exercises. A lot of new learning and areas that I will explore more as a result.
— Sharon Brady, Dublin, Ireland
Co-Sponsors