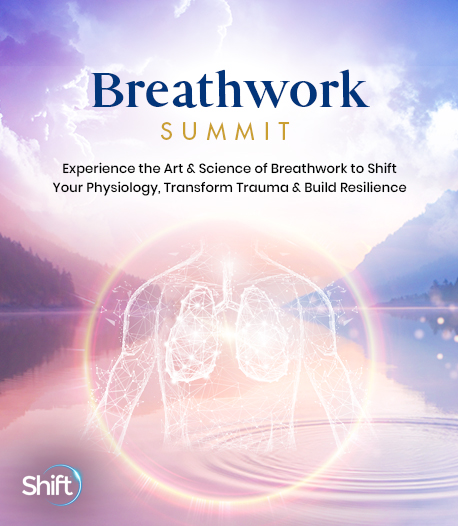 Program & Replays
Breathing Through Changes: Self-Empowerment and Autonomy in Breathwork
Broadcast on February 08, 2022
With Jon Paul Crimi
Hosted by Dan Brulé
Join Jon Paul Crimi as he talks about breathwork as a self-empowerment technique. Hear how much training (and what type of training) a person needs in order to guide themselves and support others in exploring the power and potential of conscious breathing.
In this session, you'll discover:
How breathwork can serve people in the substance abuse and recovery community
Why "mini" sessions or short "taster" breathwork experiences are not always a good idea
How the pandemic has changed the way breathwork is taught and practiced over the past two years
The opinions expressed here are those of the author/presenter and are not representative of Shift Network employees, customers, or other presenters.
Love this Speaker and What They Have to Say?
It can be yours to keep... forever.
Get lifetime access to the summit and bonus material by upgrading now!
UPGRADE HERE
Jon Paul Crimi
Founder & CEO of BreathewithJP LLC
Originally from Boston, Jon Paul Crimi moved to Los Angeles in his early 20s and quickly became one of the most sought after celebrity trainers and sober coaches in the country. Unexpectedly, he found himself in a breathwork class, and had a massive transformation the very first time. Knowing he had to share this technique, he not only began teaching it, but developed his own unique style — and quickly began selling out classes all over Los Angeles.
What makes Jon Paul stand apart is his east coast no-nonsense approach. He has taken the "New Age" part out of breathwork, and both companies and corporations are filling his calendar. CEOs and the Forbes set have found themselves in his classes, and have subsequently hired him to teach all their employees. Jon Paul has broadened his classes into customized workshops and corporate retreats of all sizes, which he teaches all over the country.
Jon Paul has appeared on Good Morning America and has been featured in The Huffington Post and The Hollywood Reporter. You can find him on countless talk shows and podcasts, both domestically and internationally, as he continues his work to make breathwork more accessible and mainstream.
Jon Paul believes there is no one who can't benefit from this practice, and he has Olympians, Oscar, Emmy, and Grammy winner clients to prove it. Witnessing people visibly transform, often after just one session, is why he has made it his life's work to reach as many people as possible.