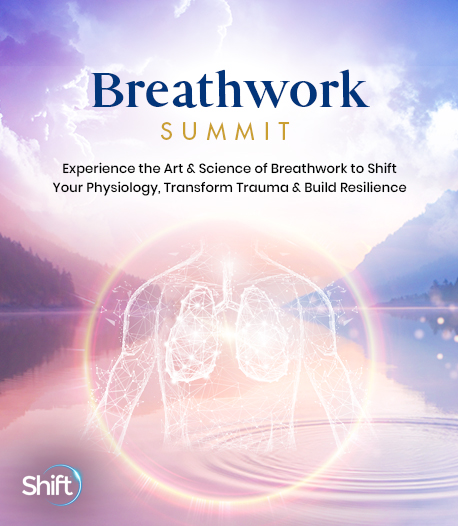 Program & Replays
Breathwork, Women, and the Nervous System: Increasing Capacity in Challenging Times
Broadcast on February 09, 2022
With Kimberly Ann Johnson
Hosted by Steph Magenta
With Kimberly Ann Johnson, you'll deepen your felt-sense understanding of your nervous system through breathwork. Women heal differently than men do from trauma. A one-size-fits-all approach to healing trauma doesn't work. Most women need to embrace a healthy "fight" response to repair earlier incomplete "flight-or-freeze" responses. When you can identify the state you're in, you're empowered to choose the breathwork methodology that's best for your healing.
In this session, you'll discover:
Knowing the right amount of titration for your own system is key in breathwork
Most women need to expand their capacity for upregulation so that true downregulation is possible
Completion of cycles is critical in healing trauma
The opinions expressed here are those of the author/presenter and are not representative of Shift Network employees, customers, or other presenters.
Love this Speaker and What They Have to Say?
It can be yours to keep... forever.
Get lifetime access to the summit and bonus material by upgrading now!
UPGRADE HERE
Kimberly Ann Johnson
Somatic Experiencing Practitioner, Sexological Bodyworker, Author
Kimberly Ann Johnson is a sexological bodyworker, somatic-experiencing trauma resolution practitioner, yoga teacher, breathworker, and birth doula. She authored Call of the Wild: How We Heal Trauma, Awaken Our Own Power and Use It for Good, and also the early mothering classic The Fourth Trimester: A Postpartum Guide to Healing Your Body, Balancing Your Emotions and Restoring Your Vitality. She created Activate Your Inner Jaguar, an online course ushering thousands of women into their full voices and sexual expression, and she hosts the Sex Birth Trauma podcast. Her breathwork experience is rooted in rebirthing training, Pranayama practice, and instruction from the Krishnamacharya lineage, as well as Wim Hof teachings from Kasper van der Meulen.