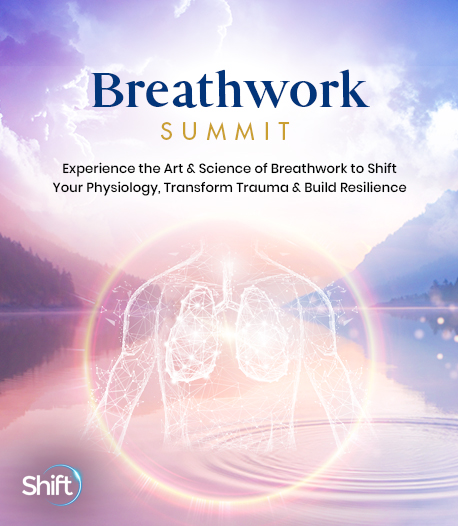 Program & Replays
02/07/2022 5:00:00 PM
02/08/2022 5:00:00 PM
02/09/2022 5:00:00 PM
02/10/2022 5:00:00 PM
02/11/2022 5:00:00 PM
Learn Breathwork to Quiet the Restless Mind
Broadcast on February 08, 2022
With Kathleen Booker
Hosted by Steph Magenta
Gimme inner peace... and make it quick! With her effervescent spirit and down-to-earth style, Kathleen Booker guides you through various breathwork techniques to access and rest in your always present inner peace.
In this session, you'll discover:
How to navigate through stress to peace with the breath
Breathwork to guide you through grief — which shows up in many ways
Breathwork makes ya feel good!
The opinions expressed here are those of the author/presenter and are not representative of Shift Network employees, customers, or other presenters.
The replay has expired. Upgrade to get full access.
If you've already purchased the upgrade package, access it
here
Love this Speaker and What They Have to Say?
It can be yours to keep... forever.
Get lifetime access to the summit and bonus material by upgrading now!
UPGRADE HERE
Kathleen Booker
The Jedi of Calm, Inspirational Breathwork Expert
Kathleen Booker is an effervescent native New Yorker, whose energy is infectious. Passionate about conscious-connected breathwork therapy, Kathleen knows firsthand the energy, healing, peace, and joy it creates in one's life. As a certified and insured breathwork coach, she has worked with many masters in the field of conscious-connected breathwork therapy. For more than 10 years, she has used her coaching and intuitive skills to support individuals in clearly identifying areas in need of growth, healing, and focused goal creation. Kathleen's instinctive sense of what will motivate and empower her clients helps catalyze their transformation.