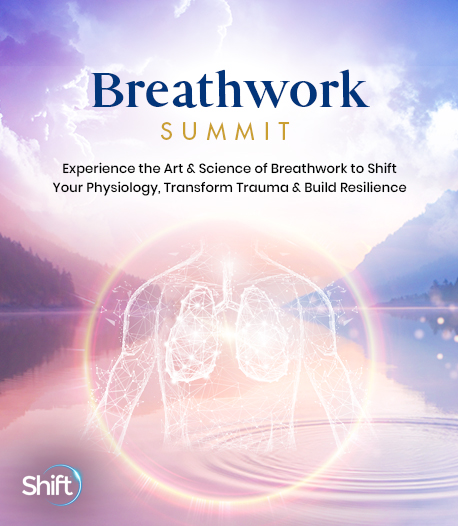 Program & Replays
Healing the Source Experience, the First Breath: the Defining Breath
Broadcast on February 07, 2022
With Binnie A Dansby
Hosted by Dan Brulé
Binnie A. Dansby suggests that the powerful alchemy of the first breath, plus consciousness in the momentous event called birth, lays the foundation for your subsequent mental, emotional, and spiritual wellbeing. Individual attitudes and patterns become the attitudes and patterns displayed by nations. Your future depends on your willingness to release pain and struggle, breathe life into new thinking, and birth every precious moment in joy.
In this session, you'll discover:
The impact of birth on all life systems
The SOURCE breath to access deep memories held in the cells
The possibility of new, more life-enhancing thoughts about birth, breath, and life
The opinions expressed here are those of the author/presenter and are not representative of Shift Network employees, customers, or other presenters.
Love this Speaker and What They Have to Say?
It can be yours to keep... forever.
Get lifetime access to the summit and bonus material by upgrading now!
UPGRADE HERE
Binnie A Dansby
Creator/Trainer of SOURCE Process and Breathwork, Teacher, Healer, & Counsellor
Binnie A. Dansby is an inspiring teacher, and a gifted breathwork therapist, healer, author, and philosopher. She is creator of a personal and professional development system, SOURCE Process and Breathwork, which she has taught in 3-year personal development programs in England, Germany, Denmark, and Estonia for over 30 years. Binnie is known worldwide for her empowering work in the area of ecstatic birth and ecstatic life, enquiry based on how the impact of our source experience and original intimacy (from conception to age two) affects our life and relationships. Her focus on empowering the Divine Feminine has taken form in gatherings like Outrageous Woman, and support of the first waterbirth in the U.S. which led to the development of her work today. Since she began her study in 1976, Binnie has been profoundly inspired by Tibetan Buddhism, the work of Master Omraam Mikhaël Aïvanhov, and A Course in Miracles. Her work is featured in JUST BREATHE, by Dan Brulé.
"What makes SOURCE Process and Breathwork remarkable and a fascinating phenomenon to study is its emphasis on birth and healing birth trauma. The practice of SOURCE Breathwork is not just a breathing technique, and it is not just about personal healing and self-development. I believe it can also have a significant social influence." — Katre Koppel, Masters Thesis in Ethnology, University of Tartu. Estonia