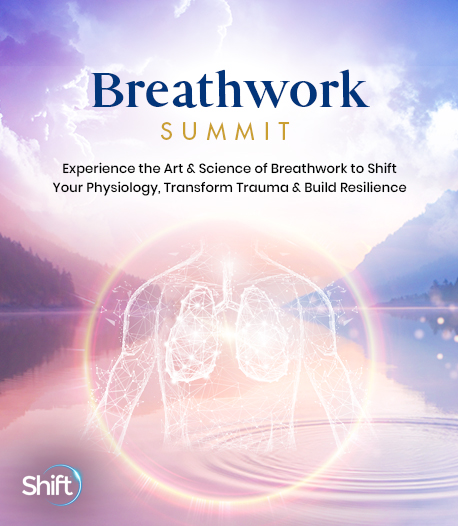 Program & Replays
02/07/2022 5:00:00 PM
02/08/2022 5:00:00 PM
02/09/2022 5:00:00 PM
02/10/2022 5:00:00 PM
02/11/2022 5:00:00 PM
Gene Keys: Algorithms of Awakening
Broadcast on February 07, 2022
With Richard Rudd
Hosted by Steph Magenta
The Gene Keys are the algorithms of awakening. They demonstrate that the main themes of life (love, death, prosperity, radiant health, and purpose) are all interlinked through the breath. Richard Rudd elegantly demonstrates that to live in harmony is to breathe fully and deeply. Spiro Ergo Prospero — I breathe, therefore, I prosper.
In this session, you'll discover:
The Gene Keys are a means of embodying your highest purpose
How deep belly breathing brings harmony to all aspects of your life
That this current phase of human evolution is a breakthrough state
The opinions expressed here are those of the author/presenter and are not representative of Shift Network employees, customers, or other presenters.
The replay has expired. Upgrade to get full access.
If you've already purchased the upgrade package, access it
here
Love this Speaker and What They Have to Say?
It can be yours to keep... forever.
Get lifetime access to the summit and bonus material by upgrading now!
UPGRADE HERE
Richard Rudd
Founder of the Gene Keys
Richard Rudd is an internationally renowned teacher, writer, and award-winning poet. His mystical journey began when he was in his twenties. He experienced a life-changing state of spiritual illumination that occured over 3 days and nights. This catalyzed an extensive, worldwide, spiritual search for meaning. Synthesizing his many years of study, in 2002 he began to receive, and to write, the Gene Keys – a vast exploration of the miraculous possibilities inherent in human DNA. It took him seven years to write the book, as well as to understand and embody its teachings. Richard continues to study, and to teach, the profound lessons contained in the Gene Keys.