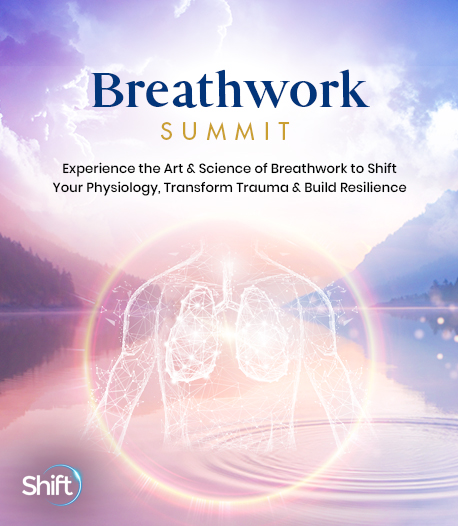 Program & Replays
02/07/2022 5:00:00 PM
02/08/2022 5:00:00 PM
02/09/2022 5:00:00 PM
02/10/2022 5:00:00 PM
02/11/2022 5:00:00 PM
Voluntary Breathing in Yoga:Changes in Emotion and Behavior
Broadcast on February 11, 2022
With Dr. Shirley Telles
Hosted by Steph Magenta
Voluntary breathing is a tool which allows you to change many physiological functions. Yoga invites you to maximize this tool. Join Dr. Shirley Telles in this practice, to help you modulate your emotions, cognition, and more.
In this session, you'll discover:
Benefits of using volition to alter breath
Why prolonging the exhale is useful
Correct breathing at rest
The opinions expressed here are those of the author/presenter and are not representative of Shift Network employees, customers, or other presenters.
The replay has expired. Upgrade to get full access.
If you've already purchased the upgrade package, access it
here
Love this Speaker and What They Have to Say?
It can be yours to keep... forever.
Get lifetime access to the summit and bonus material by upgrading now!
UPGRADE HERE
Dr. Shirley Telles
Research Advisor and Professor, Patanjali Research Foundation, Patanjali University
Neuroscientist Dr. Shirley Telles completed her advanced training in neurophysiology from the National Institute of Mental Health & Neurosciences (NIMHANS), Bangalore, India. Shirley directs research at Patanjali Research Foundation, Haridwar, India. She has authored three books, contributed chapters to 16 others, and has had 225 research publications listed in journals indexed in international bibliographic databases (such as Medline and PsycLit). 
Shirley has received awards from The Indian Council of Medical Research and The John Templeton Foundation. She was also the recipient of a Fulbright Fellowship, to study "functional magnetic resonance imaging in meditators". She's an enthusiastic practitioner of yoga herself.