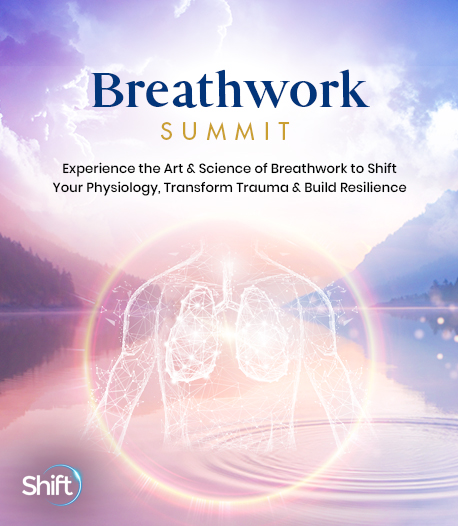 Program & Replays
Tao of Gratitude: Core Root Transformation
Broadcast on February 11, 2022
With Chetana Barkan
Hosted by Steph Magenta
Chetana Barkan discusses why traumatic events get stored in the cellular memories of the nervous system (plus a variety of other systems in the body) as stress, tension, and illness, with a specific focus on the pelvic region. Understand the importance of early developmental nurturing of basic primal needs, and tools for radical self-care, self-love, and self-responsibility.
In this session, you'll discover:
Basic primal needs such as the importance for developing a balanced, stable sense of self
How an experienced traumatic event can get stored in the cellular memories of the nervous system
Tools for identifying, expressing, and integrating stressful beliefs and body-stored traumas
The opinions expressed here are those of the author/presenter and are not representative of Shift Network employees, customers, or other presenters.
Love this Speaker and What They Have to Say?
It can be yours to keep... forever.
Get lifetime access to the summit and bonus material by upgrading now!
UPGRADE HERE
Chetana Barkan
Core Root Transformation: Trauma-Informed Breathwork & Self-Inquiry Facilitator
Chetana Barkan birthed and developed "Tao of Gratitude: Trauma Release for Women®." She works with the BioDynamic BreathWork & Trauma Release Institute® as a training leader and session facilitator. Her connection to universal spirit, human conditioning, and self-discovery led to a profound lifestyle shift where inspired service leads the way. Over the past 25 years, Chetana has been learning and sharing trauma-informed integrated mind-body-breath modalities, counseling/coaching and meditation techniques worldwide.
She supports clients on a journey home to themselves, by reconnecting to their innate wisdom and ability to transform and heal with radical self-responsibility, self-care, and self-love. Chetana guides sessions and groups with a strong, grounded presence and a compassionate heart filled with joy and humor. 
"My most sincere priority is supporting you to identify, investigate, expose, resolve and integrate hidden shadows, self-protective armoring, confusing concepts, and shame and body-stored traumas which keep you from living a free, stable, balanced life!"