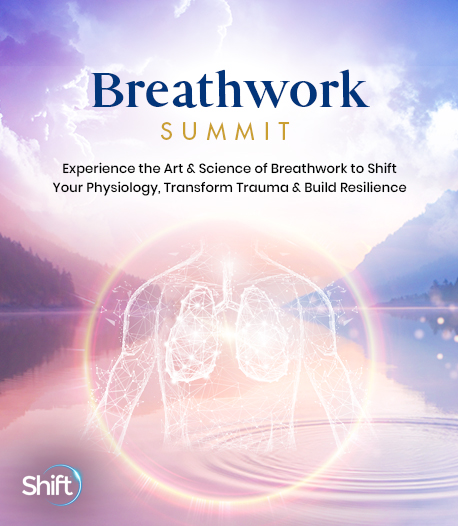 Program & Replays

02/07/2022 4:00:00 PM
02/08/2022 4:00:00 PM
02/09/2022 4:00:00 PM
02/10/2022 4:00:00 PM
02/11/2022 4:00:00 PM
Breath of Joy
Broadcast on February 09, 2022
With Julian DeVoe
Hosted by Lisa de Narvaez
Julian DeVoe shares how to bring more joy into your life through breathing and positive mindset. Learn foundational breath for everyday living, do a little bit of movement, and then experience the uplifting breath of joy.
In this session, you'll discover:
The biomechanics of foundational breathing
Breathing boosts energy
Inspiration to bring more joy into your life through breathing
The opinions expressed here are those of the author/presenter and are not representative of Shift Network employees, customers, or other presenters.
The replay has expired. Upgrade to get full access.
If you've already purchased the upgrade package, access it
here
Love this Speaker and What They Have to Say?
It can be yours to keep... forever.
Get lifetime access to the summit and bonus material by upgrading now!
UPGRADE HERE
Julian DeVoe
Wellness Educator
Quick with a smile, a boisterous laugh and a light heart, Julian DeVoe is an advocate for self-growth, thriving health and personal empowerment. Through the practices of yoga, qigong, natural movement, conscious touch, shamanic meditation, mindful eating, and practical spirituality, he encourages personal discovery of truth. Julian's unique movement and mindfulness (interdisciplinary) teaching approach is powerful and accessible. He currently teaches internationally, specializing in movement efficiency, physical purification practices, mindfulness techniques, and spiritual groundedness. He is the author of Robust Vitality and a book of verse, Insights Out.