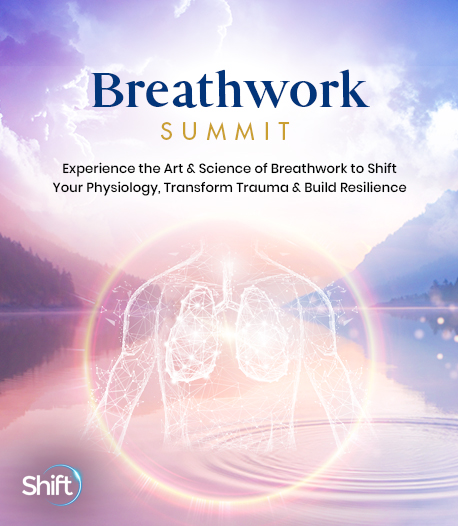 Program & Replays
Coherent Breathing: Four of the Most Important Findings During 20 Years of Research
Broadcast on February 09, 2022
With Stephen Elliott
Hosted by Dan Brulé
Research into what is now known as coherent breathing has been ongoing for the past 20 years. In this brief talk, Stephen Elliott summarizes what he considers four of the most important findings relating to both psycho-physiology and esoterica.
In this session, you'll discover:
An overview of the holistic physiology of breathing
The root cause of essential hypertension — elevated blood pressure with no known etiology
The four tenets of coherent breathing — breathing, relaxation, stillness, and resonant posture
The opinions expressed here are those of the author/presenter and are not representative of Shift Network employees, customers, or other presenters.
Love this Speaker and What They Have to Say?
It can be yours to keep... forever.
Get lifetime access to the summit and bonus material by upgrading now!
UPGRADE HERE
Stephen Elliott
President & Life Scientist, COHERENCE LLC and originator, Coherent Breathing
Stephen Elliott is an author, engineer, inventor, and life scientist. He holds 19 U.S. patents issued in the fields of biofeedback, breathing, electronics, mechanics, and telecommunications. Stephen is credited with the development and articulation of the Coherent Breathing® method (2005), and also with the plethysmographic detection and biofeedback of The Valsalva Wave phenomenon (2009). His research ultimately lead to a breakthrough in the holistic understanding of the physiology of breathing (that gravity and verticality require us to use the diaphragm in order to facilitate circulation, specifically to the brain, but more generally to each and every one of the 100 trillion cells in the body).
Stephen's books include The New Science Of Breath, Coherent Breathing, The Definitive Method, Wuji Qi Gong & The Secret Of Immortality, and Personal Resonance Protocol. His discography includes RESPIRE-1, The Six Bridges, and SLOW DOWN! Stephen has also written and published several periodicals, including, Coherent Breathing, Swan & Stone, and the online magazine COHERENCE.
Stephen, with partners J&J Engineering, developed Valsalva Wave Pro, the patented biofeedback instrument that monitors both heart rate and blood flow simultaneously. Only by monitoring both heart rate and blood activity concurrently are we able to understand personal resonant frequency, known as individual cardio-pulmonary-circulatory resonance.