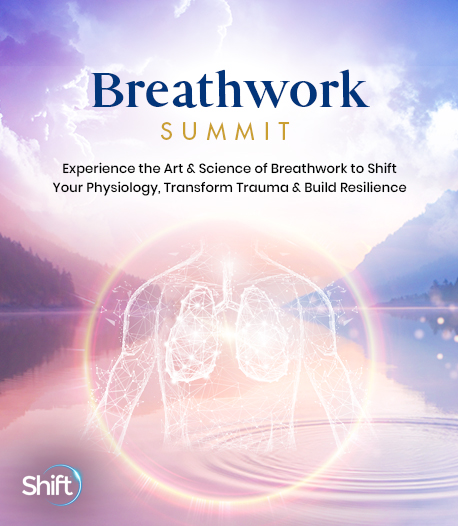 Program & Replays
Breathing Deviations & Returning to the Full, Free Breath
Broadcast on February 09, 2022
With Katia Boustani
Hosted by Lisa de Narvaez
Each person's way of breathing is as unique as their thumb print. What does your unique breathing imprint say about you, and how can you change it? Discover the importance of breathing deviations with Katia Boustani.
In this session, you'll discover:
The difference between a breathing deviation and a breathing imprint
A simple exercise to discover your own breathing deviations
How changing your breathing imprint can change your life
The opinions expressed here are those of the author/presenter and are not representative of Shift Network employees, customers, or other presenters.
Love this Speaker and What They Have to Say?
It can be yours to keep... forever.
Get lifetime access to the summit and bonus material by upgrading now!
UPGRADE HERE
Katia Boustani
Founder of Global Breathing Awareness, Founder of Rebirth Breath Therapy
Katia Boustani has dedicated her life to healing herself, her community, and the world, through the breath and love. With over 30 years of healing arts experience, she's developed a phenomenal reputation for producing profound results and ongoing transformation for individuals and groups. An international expert in breath and mind mastery, Katia's compassion for humans (and her love of nature) is her prime motivation, as she believes in the metamorphosis of the world, one person at a time.
In October 2013, Katia was recognized as a rebirthing breath master and master breathwork trainer by Leonard Orr himself. She spent years in his inner circle, teaching alongside him, and aspires through this direct lineage to keep his teachings alive. Leonard, the founder of rebirthing breathwork, and known as father of the breathwork movement in the west,  personally accredited only four other rebirthing breathwork masters in the world during his lifetime.
Katia has trained thousands of people to master their breath and their lives, and many of her students have gone on to become extremely successful breathwork facilitators themselves.