With Your Series Host Kathleen Booker
Sign up now to receive these FREE recordings and to be notified about our next Breathwork Summit series:
Transforming Anxiety Through Breathwork with Anthony Abbagnano
Ancestors, Goddesses, and Chakras with Abiola Abrams
Featured Speakers:
(click photo to learn more)

Jessica Dibb

Abiola Abrams

Dan Brulé

Ayo Handy-Kendi, Breath Sékou

Matt Kudish, LMSW, MPA

Masami Covey

Mireya Alejo Marcet, MA, MFT

Jim Morningstar

Aki Hirata Baker

Uhkärē

Petrina Plecko

Ken Kizer

Poppy Jamie

Dominique Mobley

Christina Tidwell, MN, RN, NC-BC

Liam Pfeiffer

Elizabeth Boston

Ciara Longman

Ben-Yam Barshi

Ajia Munns

Catherine Scherwenka

Rev. Dr. AdaRA L. Walton

Julian DeVoe

Cathleen Meredith

Alison Leipzig

Michael Stone

Jacquelyne Ellis

Ashley Ga Lai Mui

Lisa Meta

Anthony Abbagnano
With Host: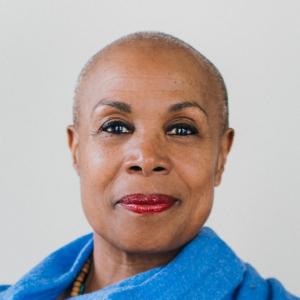 Kathleen Booker
the "Jedi of Calm," Certified Breathwork Coach, Speaker & Inspirational Breathwork Teacher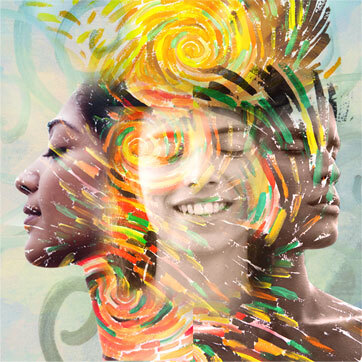 Exhale. Inhale.
2020 was quite a year…
... and it's time to go from holding our breath to breathing fully again.
Are you ready to release the over-worry and shock you've been holding for so long — and revitalize your body and mind? As 2021 begins, you have a new opportunity to support your nervous system, unwind, reset, and settle into a calmer baseline.
It may be reassuring to know that — even when you're not trying — your body is breathing. No matter how exhausted, bereaved, or stressed you are, the breath is still there.
That's a big part of what makes breathwork so magical and essential… it's always only a millisecond away. Like a beloved friend, the allyship of your own breath is always available to you — and it doesn't require a gym, fancy equipment, or physical prowess.
After a year of upheaval, uncertainty, and collective fear about our respiratory health, this series provides a safe space to unwind, unplug from anxiety, and tap into the miraculous healing power of your own breath.
During this groundbreaking gathering of soulful breathwork professionals and dedicated practitioners, we'll move from collective gasp... to deep diaphragmatic breathing again.
Together we can lay the groundwork to heal and thrive.
The Shift Network's returning and much-loved Breathwork Summit series reveals the science, art, and power of full-spectrum breathing… as our extraordinary speakers share simple, yet deep breathwork practices to move you from stress, stagnation, and depletion into easeful states infused with vitality, alertness, and greater joy in life.
Exhale Into Flow, Resilience & Ease Anytime, Anywhere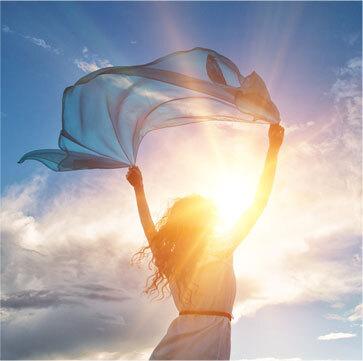 The importance and impact of conscious breathing has been understood since ancient times, and has been scientifically proven as a critical component to overall health.
Constricted or shallow adrenalized breathing patterns can lead to chronic stress, increased pain, disrupted sleep, and lowered immune function.
Learning to optimize your breath is essential for proper cardiac function, immune health, neurological tone, and so much more. It's also vital in regulating and processing difficult or intense emotions — like rage or grief — and in increasing your capacity for sensual pleasure.
In this series, our experts will gently nudge you back into emotional fluidity — the ability to move through various emotional states with ease. You'll learn how to get off the "hamster wheel" of chronic worries.
You'll also learn about new and emerging breath-based modalities that are arising out of important new discoveries about lung health, moving through grief, womb healing, and even alleviating some types of depression.
It can take time to come back to proper breathing after a deep shock, and we've all been through a series of shocks in 2020. In this summit, you'll gently "warm up" your body to breathe properly again. You'll also hear stories from a wide variety of breathwork experts and glean collective insights on the ever-growing importance of developing and maintaining your practice.
And, you'll be in good hands with effusive and loving series host Kathleen Booker, the "Jedi of Calm," an inspiring teacher and leader in the breathwork world.
During this rejuvenating event, you may come to fully trust that your breath will take care of you… it will never leave you… and it's simply waiting for you — to tap into the wealth of comfort and nourishment available to you right now.
Here's a brief sampling of what our inspiring speakers will be sharing with you...
| | |
| --- | --- |
| | Ayo Handy-Kendi will elegantly reveal how we gain strength in our unity in diversity, and how to use a 7-step process called Breath Circles to Heal the Divides. |
| | Jim Morningstar will convey deep wisdom about identifying 6 different body themes, and he'll share exercises to release chronic unconscious holding patterns. |
| | Join Michael Stone as he shows how breathwork is a fantastic tool for bringing unconscious conditioning and old traumas to light, connecting to your most authentic truths, and understanding your ultimate purpose in life. |
| | Journey into the nexus of breath and spirit with Dan Brule as he shares 3 of his favorite spiritual breathing exercises and meditations. |
| | Mireya Alejo Marcet will share the gifts from her nearly 30 years of holotropic breathwork — and the way in which the breath and expressive arts can offer a rich container for exploration. |
| | Receive comfort and guidance as Abiola Abrams shares the ways breath reconnects us to the Divine Feminine... helping us get nourished and stay grounded in difficult times. |
| | Experience the release of stigma around mental health and wellbeing with Matt Kudish, as he illuminates methods of breathing that specifically calm your mind. |
| | Jessica Dibb will expound on how breathworkers are "essential workers," and now that certain shadows of humanity have been revealed — what potential may be birthed through conscious breathwork and embodiment. |
| | With Masami Covey, you'll delve into how your breath determines the health of your brain, lungs, and emotions — while you discover ways to improve brain function, balance your nervous system, and slow down aging. |
| | And much more! |
Let Your Breath Usher You Into Renewed Connection to Source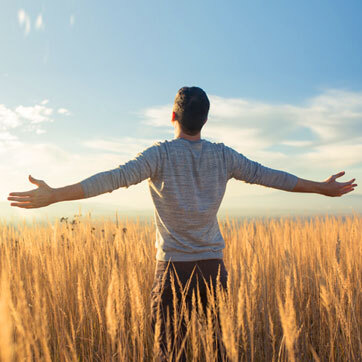 The word for breath in many languages has roots in the word for "soul." It's what literally animates us and provides a direct link into the mystery of aliveness.
Just as Rumi evocatively said of his connection to the Divine, "You are closer to me than my own breath"... the breath can lead to deeply healing states and experiences of all-encompassing grace and connection to Source.
This series invites you to remember your direct connection to life and the Sacred — and your innate capacity to release the past and embrace flow and grace.
During this online Breathwork Summit series, you'll discover:
Enhanced breathing techniques to calm down and "groom" your nervous system so you're less reactive to people and circumstances
The delights of going on a "plant walk" in the tropics to share some deep breaths with our fellow tree friends
Breathing practices that aid in womb health and wellness
A comprehensive breathing plan you can integrate into your daily routine
An introduction to the Toltec lineage practice of Quetzalcoatl breathwork
Increased health — including boosted immune system, cardiac vigor, and more
Inspiring personal stories on how breathwork is used behind bars in juvenile detention
Ways you can apply breathwork in challenging, high-stress settings
Landmark ways to use breathwork in community building and interracial healing work
How you can increase your "light body" to make it more expansive and brighter using the breath
And much more!
Receive This FREE Bonus Gift When You Sign Up!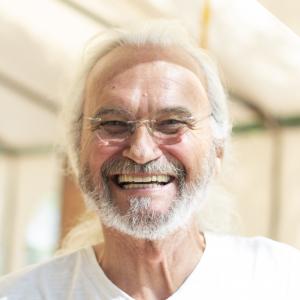 Transforming Anxiety Through Breathwork
Video From Anthony Abbagnano
We all experience anxiety. Generally, anxiety can be identified by certain physical markers. Anthony discusses how to reframe anxiety and open up to the many choices that anxiety may shut down.
In this session, you'll discover:
How to witness anxiety as an external force
The Coherence breath technique
The Transformer breath technique
Have you ever watched closely how a baby breathes? Their entire body flutters with unhindered movement with each inhale and exhale...
YOU can be that unencumbered again — by using your breath to shake off tension and rigidity and fully express yourself in a world that desperately needs more embodied, centered souls!
Join us for this empowering sesries. We look forward to seeing you there.
What some of last year's Breathwork Summit participants said:
"I feel blessed, centered, grounded, and excited for this epic global awakening happening right now."
The timing of this summit was so perfect! It gave me the opportunity to practice and learn more breathing. I was inspired and lifted up by all of the luminaries and scientists that are on the summit. Eternally grateful.
— Robin Clements, U.S.
"… [allowed] me to reclaim my mind and spirit when I get disturbed…"
This really changed my life by allowing me to reclaim my mind and spirit when I get disturbed. It elevated my entire outlook. I know I'm supposed to be more loving, and this showed me how to start, and that there is no ceiling on this process. It was completely satisfying, fulfilling, and gave me great hope for our future as dwellers in this world. I too look forward to breathworkers being present in every aspect of business, government, and life.
— Jean Kuster, St. Thomas, U.S. Virgin Islands
"… an incredible and compelling experience…"
This summit was an incredible and compelling experience for me. I feel that I've received a huge download of information, inspiration, and energy. This has not only impacted my personal process in a positive way, but will inform my future practice as a breathworker. Having read books written by some of the speakers, it was truly wonderful to hear their voices, listen to them speaking, and feel into the energy behind their words.
— Deborah Maddison, Bath, UK
"
At last a comprehensive and understandable presentation of breathwork and all its diverse techniques and styles.
"
At last a comprehensive and understandable presentation of breathwork and all its diverse techniques and styles. It makes it easy for me to choose what's right for me.
— Louise Parsons, North Carolina, U.S.
"… reached me deeply in theory and practice and I did feel healing…"
The contents of the speakers reached me deeply in theory and practice and I did feel healing while listening to them!
— Anja, Germany
"I learned techniques to reduce my anxiety, which allowed me to experience more peace and joy."
I learned so much from participating in the summit, and I feel so grateful for the free sessions. This COVID-19 pandemic has truly added much stress to my life. Through this summit I learned techniques to reduce my anxiety, which allowed me to experience more peace and joy. My heart is full of love for purposefulness, humanity, and compassion your sessions provided, not just for me, but for the unity of our planet through breath.
— Joanie Beaubien, Quebec, Canada
"I was mind-blown by how many experts and how much science there was out there on this topic."
I was mind-blown by how many experts and how much science there was out there on this topic. Speakers' experiences of how they first tapped into this knowledge and the reasons behind their journey was so familiar, it gave me a sense of unity with them, reconfirming my own experience. Now more than ever I am excited to continue the path towards acquiring knowledge that will help me help others in Egypt through breathwork. Thank you for the enlightenment.
—Hend Hafez, Cairo, Egypt
"Now I feel I am part of a much bigger reality spread throughout the world."
After so many years of being in love with breathwork, this summit was like a dream come true. Now I feel I am part of a much bigger reality spread throughout the world. And I have learnt so much! Thank you a lot for organizing this amazing event.
— Marina, Italy
"Now… I feel confident to move forward with my own practice…"
This is my first real exposure to breathwork. I've heard and seen a few influencers on Instagram who do the practice and share their work but I did not have a background, history, or foundation to base it off. I knew it helped, but didn't know how or why. Now with this deep understanding, I feel confident to move forward with my own practice and continue learning about and celebrating the breath… I am SO, so, so grateful to have stumbled upon this summit… It really gave me clarity and hope over the past week. A much-needed "breath of fresh air" amidst all the chaos and fear surrounding us right now. Thank you all from the bottom of my heart, I feel that this summit has opened a door for me to truly transform myself and my life.
— Samantha Flores, Texas, U.S.
Co-Sponsors