Sign up now to receive these FREE recordings and to be notified about our next Breathwork Summit:
Becoming the Breath with Pir Shabda Kahn
Breathing into Personal and Collective Empowerment and Wholeness with Kathleen Booker
Featured Speakers:
(click photo to learn more)

Dr. Dan Siegel

Gay Hendricks

Kathleen Booker

Dr. Judith Kravitz

Rollin McCraty

Dr. Ela Manga

Anthony Abbagnano

Professor Stephen W. Porges

Rhonda V. Magee, JD, MA

Dan Brule

Omar Chtioui

Dr. Shirley Telles

Patrick McKeown

Nubia Teixeira

Viola Edward

Pir Shabda Kahn

Lauren Chelec Cafritz

Jeremy Youst

Alicja Heyda, PhD

Ali Smith

Christabel Zamor, MA

Judee Gee

Rabia Hayek

Alice Wells

Julia Mikk

Giten Tonkov

Ayo Handy-Kendi, the Breath Sekou

Dana Dharma Devi Delong

Stephen Elliott

Dr. Belisa Vranich

Geert De Vleminck

Carol A. Lampman

Ashanna Solaris

Kappy Laning

Dr. Wilfried Ehrmann

Roland Griffiths

Pippa Wheble

Binnie A Dansby

JoAnn Lowell

Bo Wahlström

Tilke Platteel-Deur

Elvi Orr

Swami Jyothirmayah
With Hosts: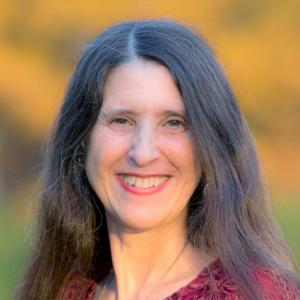 Jessica Dibb
Founder of Inspiration Consciousness School and Community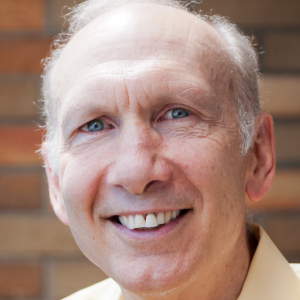 Jim Morningstar
Author, Psychologist & Co-Director of the Global Professional Breathwork Alliance
Breathing. It's the first and last thing each of us does in this life — this life in which we want to experience love, health, meaning, and purpose. Breathing is the constant companion and source of every moment of that search and journey.
Ancient wisdom about the vast potential and power of conscious breathing, science and research, and contemporary humanistic practices are now aligning to irrefutably validate that the quality of each breath is the single most powerful thing we can do to cultivate physical, emotional, cognitive, and spiritual wellbeing.
Have you ever realized during a stressful moment that you were holding your breath?
And did you notice how your body and mind instantly tightened... and that it was harder to think, feel, and respond resiliently to your life circumstances?
Stress can literally take your breath away...
On the other hand, maybe you consciously stop to take a deep breath before an important meeting, phone call, or decision... to release tension and feel a greater sense of ease and embodied presence.
Breath is one of the only involuntary bodily functions we can consciously alter at any time… and it directly and powerfully affects our consciousness, physiology, and brain chemistry.
Chronic stress patterns, addictive behaviors, emotional overwhelm — all these common challenges can be potently met with the gentle elixir of conscious breathing and breath modulation...
With continued attention to your breath, you can create a new baseline of stability and resilience in your day-to-day experience.
Rather than chronic clenching, you can learn to let go of control and anxiety and foster expanded states of peace and purpose.
There are varied approaches to using your breath to enhance your cognitive ability, regulate your nervous system, increase the quality of aliveness in your body, and access expanded states of consciousness and love.
That's why we're thrilled to invite you to join a convergence of leading breathwork guides, practitioners, researchers, and teachers who will equip you with best-practice methods to become a masterful breather!
By applying these tools, you'll accumulate greater emotional resilience, be more prepared to face any challenge, and break through areas of chronic "stuckness."
The Shift Network's groundbreaking Breathwork Summit series reveals the science, art, and power of full-spectrum breathing… with our extraordinary speakers sharing simple, yet deep breathwork practices to move you from stress, anxiety, fatigue, or depletion into easeful states infused with vitality, relaxed alertness, awakened consciousness, and connection with others and with life.
Exhale into Flow, Resilience & Ease Anytime, Anywhere
The importance and impact of conscious breathing has been understood since ancient times, and has been scientifically proven as a critical nutrient and key to overall health.
Learning to optimize your breath is essential for proper cardiac function, immune health, neurological tone, and so much more. It's also vital in regulating and processing difficult or intense emotions, like rage or grief — and in increasing your capacity for sensual pleasure.
In contrast, constricted or shallow adrenalized breathing patterns can lead to chronic stress, increased possibility of pain, disrupted sleep, and lowered immune function...
The solution is just a breath away! By participating in this illuminating series, you can start using breathwork practices as medicine — to meet every area of life with embodied power, rather than constriction.
Our remarkable experts will offer easy ways for you to fit just 45 seconds of conscious breathing into your day... so you can gently override anxious or neurotic patterns, and rewire your nervous system to surrender to peace rather than overwhelm.
In this visionary series, you'll learn about the science and practices that demonstrate how conscious breathing can radically transform relationships, social structures, and humanity's creative engagement with each other and with the planet.
You'll hear moving, personal stories from each speaker about how the power of breath changed their lives.
You'll also hear inspiring stories of how breathwork is being used to heal personal and cultural trauma — in medicine, in psychotherapy, with children, in refugee camps, in easing birth trauma, aiding in social revitalization on the African continent, and much more.
Through breathwork, you can access your innate, authentic way of being in the world, embodying love, wisdom, and presence with every breath.
Here's a brief sampling of what our inspiring speakers will be sharing with you...
| | |
| --- | --- |
| | Dr. Dan Siegel elucidates how both unconscious and conscious breathing affect your mind… and how to open to the "plane of possibility" through conscious breath. |
| | Discover how self-modulating your breathing physiologically helps reduce stress and emotional reactions with Rollin McCraty. |
| | Join Kathleen Booker as she shares stories about people who used conscious breathing to transform dire health and financial crises. |
| | Learn from one of the most joyful masters of breath, Gay Hendricks, as he reveals the miracles that conscious breathing can create... in small, everyday moments, in relationships, and in high-level work. |
| | Explore why burnout has become an epidemic — and learn specific breathwork practices to prevent it with Dr. Ela Manga. |
| | Find out how to use your breath to transform shame and flower into the fullness of your being with Anthony Abbagnano. |
| | Join Rhonda V. Magee, JD for a breath meditation to feel more whole, awake, and heartful, as she demonstrates how breathing can be a powerful medicine for our world. |
| | Investigate why breathwork is a key technique in bringing all people of the world together — beyond the differences in culture or beliefs that have kept us separate — with Dan Brulé. |
| | Dr. Stephen Porges discusses the "Polyvagal Theory" — and how reactions to danger and trauma may cause your nervous system to respond to loved ones as if they're predators. |
| | Be prepared to have your experience of consciousness and love stretched beyond previous perceptions with Jessica Dibb, as you delve into Integrative Breathwork — a doorway to awakened and actualized consciousness. |
| | Jim Morningstar focuses on how body themes influence your daily interactions and outcomes, and provides practical insights into how you can use their gifts and avoid their limitations. |
| | Judith Kravitz shares the foundational principles for physical, mental, and spiritual health… and illumines how breathwork opens doors to "miracle consciousness." |
| | And many more... |
AND, look at these exciting themes!
Conscious Breathing: A Treasure for Humanity and Our World
Treasure Trove of Breathwork Modalities as Healer and Transformer — Part 1
Treasure Trove of Breathwork Modalities as Healer and Transformer — Part 2
Breath Dancing New Paradigms into Human Life: From Medicine to Miracles
Breathwork as a Global Professional Ambassador of Healing and Awakening
Let Your Breath Carry You into Sublime Relaxation and Optimal Vitality
Just as Rumi evocatively said about breathing, "There is a way of breathing that is a shame and a suffocation, and there is another kind of breath… a love breath, which opens you infinitely"— mastery of the breath can lead to deeply healing states and experiences of all-encompassing grace and connection to Infinity and the Source itself.
The word for breath in all languages has etymological roots in the word for "soul." It's what literally animates us and provides a direct link into the mystery of aliveness.
You can use conscious breathwork to recalibrate everything you do… to become less fearful, less fixated, and open to boundless creativity.
In this life-enhancing series, our speakers reveal the secrets that top athletes, musicians, and actors know — breath is key in creating presence, having influence, and deeply impacting others at an emotional level.
The world's top athletes are incomparable breathers, able to perform incredible feats that most of us think are superhuman. And YOU, too, can access seamless states of flow and hypercreativity through simple breathing techniques.
If you're ready to experience profound breakthroughs in healing anxiety, regulating difficult emotion, overcoming stress patterns, and accessing your best creative years yet, sign up for this life-altering series.
In the Breathwork Summit series, you'll discover:
Enhanced breathing techniques to calm down and "groom" your nervous system so you're less easily triggered by outside circumstances
Groundbreaking research and the latest discoveries in the science of breath
Ways you can apply breathwork in challenging, high-stress settings
Landmark ways to use breathwork in community building
Breathing practices that aid in sexual wellness
A comprehensive breathing "plan" you can integrate into your daily routine
Immediate shifts (less than a minute!) in your conscious perception
Increased health — including boosted immune system, cardiac vigor, and more
Inspiring stories on how breathwork is used in humanitarian crises
Ways that breathwork skills are being used to mitigate and even transform the dynamics of racism
And much more...
Have you ever watched closely how a baby breathes? Their entire body flutters with unhindered movement with each inhale and exhale...
YOU can be that unencumbered again — shaking off the crust of old tension habits and fully expressing yourself in a world that desperately needs more embodied, centered souls!
Sign up for this landmark series. We look forward to seeing you there.
You'll be in good hands with series hosts Jessica Dibb, the founder, spiritual director, and principal teacher at the Inspiration Consciousness School and Community, and Jim Morningstar, an author, psychologist, and co-director of the Global Professional Breathwork Alliance.
Co-Sponsors